You don't want anything getting in the way of providing excellent service to your clients—especially when it comes to communicating in their preferred language. So we're pleased to announce that TimeZest has added the popularly-requested feature of multi-language support. Now TimeZest's scheduling interface can automatically detect a user's language and we've upgraded the email editor to accommodate multiple languages.
TimeZest's scheduling interface is now fluent in five languages:
English

Spanish

French
German
Dutch
This enables your end-users to book appointments in a language they are most comfortable with, improving customer satisfaction and loyalty. We are also considering adding more languages, and will do so based on customer demand.
Intelligent Auto-Detection and Email Templates with Interpolation Language
With our intelligent auto-detection, TimeZest will try to identify the language based on the user's browser settings, providing an instant localized experience. Users also have the option to manually switch languages using the control at the top right of the scheduling UI.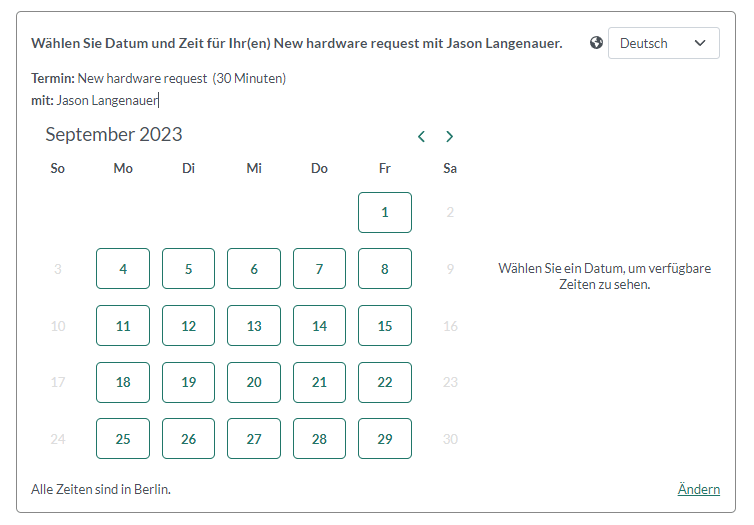 We've also updated our WYSIWYG email templates with a new setting: Interpolation Language. This allows for localized placeholders, enhancing the customization of appointment details. So, when you're communicating appointment times, for example, TimeZest can automatically convert a variable liek "Appointment Start Time (Client Time Zone)." This can automatically convert outputs like "11:30am on Friday, 9 September 2022" into "11h30 du vendredi, 9 septembre 2022" when French is selected as the interpolation language.