Despite our beginnings as a tool to help dispatchers and techs save time scheduling appointments, TimeZest has enjoyed an enthusiastic constituency of users outside of the service departments of MSPs. Owners, executives, billing departments, account managers and salespeople all quickly adapted it for their own uses. They found that the easier it is to schedule a meeting, the more inclined people are to do so.  
That's why we're expanding our platform to assist the entire MSP business structure with Time Zest for Sales.  
Why we're expanding our focus
No other software combines real time views of PSA and Outlook calendars into a single, client-facing webpage and automatically creates appointments based on the user's selection. This can be useful for sales. Imagine this: you've just had a promising initial meeting with a well-qualified prospect looking for an extensive IT revamp and ongoing support. You need to quickly set up a meeting involving a sales rep (who only uses Outlook), your engineer (who only uses the PSA calendar), and the CEO (because this is a big one!).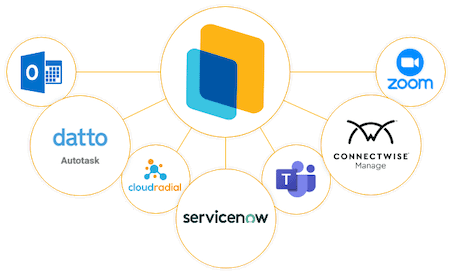 With a live one on the hook, the last thing you want to do is start an agonizingly long thread of scheduling ping pong with everyone involved. It could take days, and the prospect could easily move on to their next priority. And what impression does it leave if you are this difficult to work with from the start? With TimeZest you can send the prospect an appointment link offering your team's combined availability in moments.  
The time savings in this scenario more than pays for TimeZest. More importantly, as it was all done from one application and one seamless workflow, it's a lot more likely the client will set the appointment in the first place. They've also witnessed you using technology to be more profitable and productive while providing them a superior user experience – just the thing you want to demonstrate to prospective clients . This is why it's caught on with more than just service department at MSPs.  
Personal and Team Scheduling Pages open a world of possibilities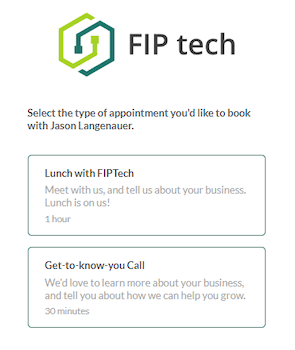 TimeZest's new Team and Personal Pages allow you to offer a menu of various appointment types to your clients in a single view. They can be turned on for any user or team, you can select which appointment types you wish to let users choose, and they can all be scheduled from a static URL.    
This allows your sales team to let prospects choose any appointment type they would like to share on their scheduling page, such as a quick 15-minute call or a lunch meeting. TimeZest now has the ability to provide just one URL you can publish on your website and email signature. We've added a new "description" field to appointment types so you can explain your appointment types to your users, allowing you to easily provide a menu of services the client might not even know you provide.  
TimeZest's Ongoing Commitment 
While we're always going to have a laser focus on supporting MSP service teams, we're excited to have built an even more useful platform that can be used by your entire MSP. Our MSP customers and their input have been and undeniable part of our success. TimeZest was founded by MSP industry veterans, staffed with the same expertise, and as we grow, we remain unwavering in our commitment: to be the go-to scheduling platform for MSPs.